Business Consulting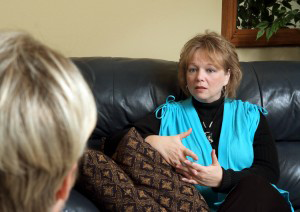 Whether changing careers, starting or growing your own business, or working to maximize your professional potential, having a committed and knowledgeable ally who is invested in what is best for you can make the difference between success and just another missed opportunity. If you are brainstorming ideas and solutions, working to overcome fears, or striving to keep motivation high—even during tough times, working with a skilled mentor and advocate means you are not alone. If you are ready for honest, straightforward and respectful guidance that helps you gets RESULTS, you have come to the right place!
BUSINESS CONSULTING AVAILABLE FOR:
CREDENTIALS:
Successful small business owner since 1998
 Family-owned business since 2006
General Electric Company, Human Resources Professional in multiple locations from 1978 to 1994 holding positions as Manager of Organization Effectiveness for GE Appliances, Senior Leadership Consultant for GEA Leadership Center, Technology Division Human Resources Manager, several positions focused on training and development.
Masters of Science in Counseling, Nevada, 1996; Bachelors of Science in Human Resources, Mercer University, Georgia, 1990; Associate of Arts in Business Management, Walsh University, Ohio, 1985.
Myers-Briggs Type Indicator (MBTI) Certified since 1992.
Creator and lecturer of GE "Best Practices" course, "Leadership Focused Interviewing".
Writer and Director of "Coaching Skills," GE training video, International Televideo, first place award in the training category
ANSWERS TO FREQUENTLY ASKED QUESTIONS:
Business/career coaching and "Life Coaching" are not the same thing, and neither is a licensed profession. Make sure you are finding the right person to meet your specific needs.
In person, phone and/or email coaching is available.
The fee is $100 per 30 minutes, paid per meeting at the time of service.
No pre-set commitment to the number of meetings.
Confidentiality ensured.
Coaching services are eligible for tax deduction as a business-related expense.
Cancellation policy is 24 BUSINESS hour notification or full fee is charged.
Darlene Cross offers business and career coaching services to people in Henderson, Las Vegas, and surrounding areas.